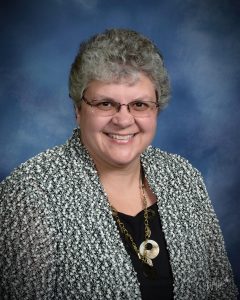 Brenda Miles, the lead teacher, has a B.A. in early Childhood Education and holds an Iowa Teaching license. She has taught preschool, pre-kindergarten, and kindergarten aged children since 1990 in the public and private setting. Brenda enjoys challenging kids to grow, learn, and try new things. She provides a variety of learning experiences so children develop in all areas… preparing them for life beyond preschool.
Her hobbies include gardening and baking/cooking which she incorporates into the preschool classroom. Mrs. Miles also enjoys spending time with her husband and two adult children.
Ariana Kraft, the assistant teacher, has taught in our classroom since 2015. She has experience working with children of all ages as she is the oldest of nine children. She enjoys engaging children in conversation, and creating crafts with them.
Reading and baking are two of her hobbies. She also works for the Community Y in the baby room and as the afternoon supervisor.
Kingdom Kids Preschool staff are required to maintain certification in first aid, CPR, and universal precautions. They attend trainings each year to continually improve and develop their teaching skills.